As those of you who have stayed with us know, all of our rooms at the Sea Sprite are fully equipped to help you create a wonderful meal for family and friends. So now that you have the all the right equipment where should you go to buy the tastiest ingredients? Our absolute favorite place to shop for local, farm-fresh food is the Cannon Beach Farmers Market.
Cannon Beach and its restauranteurs are passionate abo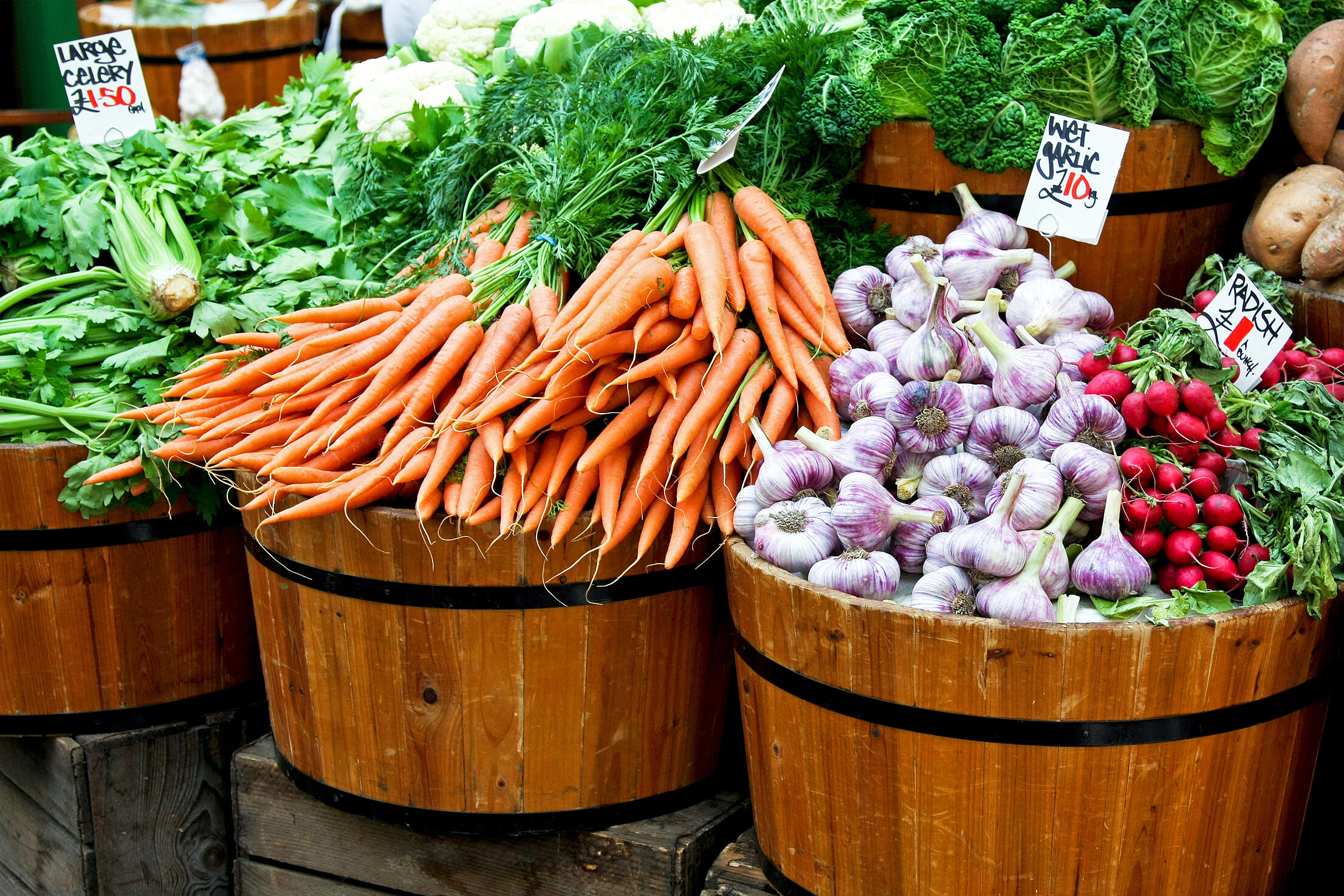 ut their food and it really shows in the thoughtfulness and work that has gone into creating such a diverse and fine quality market. If you are lucky enough to be in town on Tuesday afternoons throughout the summer you are in for a real treat.
This year there are five farms bringing fresh organic produce to the Cannon Beach Farmers Market - Gales Meadow Farms (Gales Creek, OR), Mountaindale Farm (North Plains, OR), Kingfisher Farms (Nehalem), DeNoble Farm (Tillamook, OR) and R-evolution Gardens (Manzanita). In addition, A&B Farms (Molalla, OR) and the Baird Family Orchard (Dayton, OR) will be offering a fresh selection of berries and stone fruit.
For the meat and seafood lovers there are three vendors offering fresh seafood, meats and eggs. Linda Brand Crab (Ilwaco, WA) will be selling dungeness crab, fresh and smoked fish. OK Ranch and Lance's Farm Vittles (both from Bay City, OR) will both be offering natural meats and eggs. If you are an artisan cheese fan you wont want to miss Jacobs Creamery and Willapa Bay Sheep Cheese (both from Doty, WA).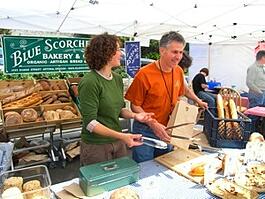 So you don't have to do ALL of the work in the kitchen there are several vendors offering prepared foods. The Blue Scorcher Bakery (Astoria, OR) will be selling artisan breads, Nehalem Bay Pie Co. (Manzanita, OR) will be selling fresh baked goods, Fosse Farms (Raymond, WA) will be offering herbal salad dressings and JP's Restaurant (Cannon Beach) will be offering fresh pesto, hummus & bbq sauces.
For the finishing touch the market is offering beautiful cut flowers from Xiong Gardens (Gresham, OR) and Bee Happy Flowers (Manzanita, OR)
If you are craving a quick meal before you head on to other adventures you are in luck. The market will be showcasing a local restaurant of the week that will be preparing freshly made items off of their lunch menus. A few of the restaurants that will be participating this year are EVOO Cooking School, The Wayfarer, Newmans at 988 and Sweet Basil's Cafe.
And if your travel plans don't include a Tuesday stay over you can still enjoy natural local foods at many of our Cannon Beach restaurants. The Farmers Market has formed a restaurant collective that purchase directly from CBFM's vendors each Tuesday. A few of the restaurants participating this year will be Newman's at 988, The Stephanie Inn, EVOO Cooking School, The Wayfarer, JP's, Sweet Basil's, The Lumberyard, Bill's Tavern, Pizza a Feta, Doogers Seafood and Grill, Seasons Café and Deli and the Mariner Market.
We look forward to the aromas of farm-fresh foods wafting from your kitchens this summer!
Happy Eating!
Cannon Beach Farmers Market
Every Tuesday Throughout the Summer
From 2 to 6 p.m.
Cannon Beach City Hall Parking Lot
(Corner of Hemlock and Gower Streets)